WATER TANK WITH FIRE RESERVE AND COUPLING
Water tanks equipped for unexpected fire situations.
Kingspan Rhino has installed thousands of water tanks over many years in some of the driest, most fire prone regions of Australia and around the world. During this time we have found one of the main reasons for asset and property loss in a fire is due to an inadequate water supply and the failure of the pumping system.
All Rhino water tanks can be fitted with an outlet and coupling suited to state and local regulations. A standard Rural Tank will have the domestic supply outlet raised to ensure the water reserve for firefighting is maintained in the tank, and a water level gauge is installed so that water levels can be easily monitored.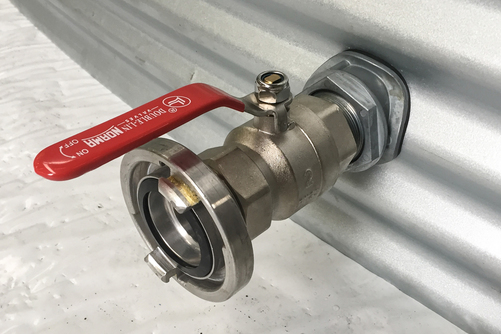 STORZ Fire Coupling
For Use in NSW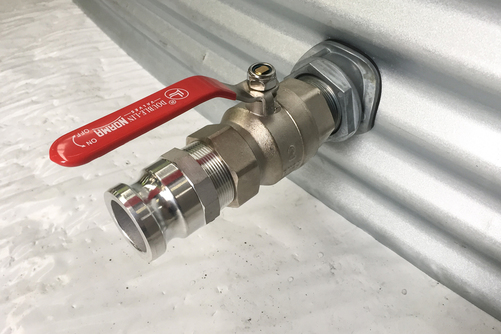 Cam-Lock Fitting 50mm
For Use in QLD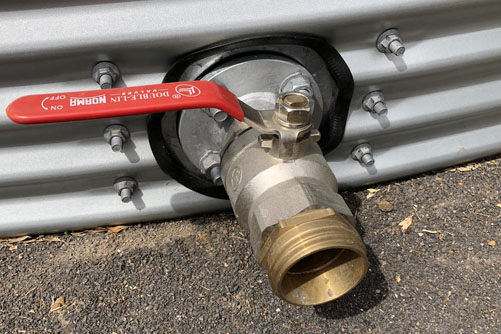 CFA Fire Coupling
For Use in VIC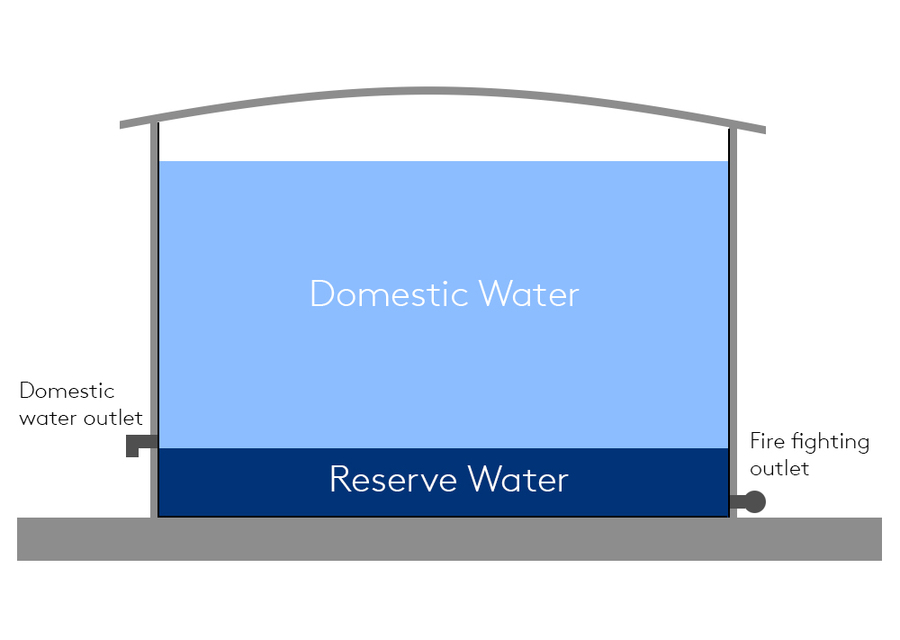 How Does A Fire Reserve Work?
Most water tanks with a fire reserve will consist of 2 outlets, one for general or domestic use, and one purely reserved for fire fighting.
The domestic water outlet is elevated above the level of the fire fighting outlet so that it won't use any of the reserve water.
Fire-Fighting Water Tank Configuration

Below is a quick comparison of the basic components that make up a Fire Tank compared to our standard tanks.